[Case Study] An example of Open Innovation with Orange™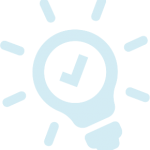 Integrating Open Innovation in your R&D is a real lever 
in optimising the performance of your enterprise.
Discover in this 
study case
 how the French telecom company Orange has been able, thanks to the use of the ideXlab's platform, to:
Establish a state of the art in the domain of Big Data analysis, and its treatment
Find qualified and available experts to identify solutions and deploy a major project on a cutting-edge topic.
You too, make research go forward in your enterprise thanks to OI. 
Have a nice reading!
Share it with your network: