[Guide] Choosing the right Open Innovation Option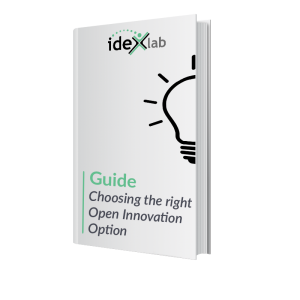 Excerpts from this guide:
"When no answer to a question can be found internally, when going external is the best way forward, what are the best options to find an external solution ? "


"Many companies out there can provide tools and solutions to this Open Innovation problem."
                                          ____________________________
Using Open Innovation could be the best way to complement your in-house expertise with the know-how of excellent partners from academia and industry. But a wide range of options can be implemented ! Which ones are the best for your company?
Read our guide laying-out the options, their pros and cons, and a practical way forward.
Have a nice reading!
Share it with your network: