[Case Study] An example of Open Innovation with Alstom™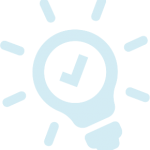 Integrating Open Innovation in your R&D is a real lever in optimising the performance of your enterprise.
Discover in this study case how Alstom has been able, thanks to the use of ideXlab's platform, to apply Open Innovation to an unresolved centennial problem.
In fact, dead leaves cause a loss of adhesion between the rails and the wheels of the trains, particularly because of the transformation of the leaves at the passage of the trains. The transformed material causes a loss of adhesion between the wheel and the rail which lengthens the braking distances. This phenomenon, which disrupts the timing of trains, is causing delays and other inconveniences for travelers and financial losses for operators.
You too, make R&D go forward in your enterprise thanks to OI.
Have a nice reading!
Faites-en profiter votre réseau :