[White Paper] Open Innovation, Intellectual Property Rights & Blockchain technology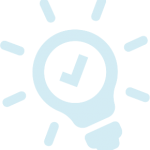 In this digital era, sharing informations and being inspired by external ideas became like a second nature. This agility offered by the communications progress allows us to make more fluent exchanges and to innovate always better and faster.
But as a company, how can you proceed to protect your Intellectual Property while taking advantages of Open Innovation's benefits?
We invite you to discover in this White Paper all the answers to your questions upon interdependences between OI and IPRs for businesses.
Enjoy your reading
Share it with your network: